BAD TASTE CLUB STARTED IN 2010 IN A CLOSET IN OAKLAND CALIFORNIA.
OBVIOUSLY YOU, A PERSON WITH IMPECCABLE TASTE, IS HERE READING THIS SO LET ME EXPLAIN. THE NAME BAD TASTE CLUB WAS INSPIRED BY MY LOVE FOR JOHN WATERS, A MAN WHO BASED HIS EPIC CAREER ON THE LOVE OF BAD TASTE AND ONCE SAID

"

To understand bad taste one must have very good taste.

" SO HERE WE CUM FULL CIRCLE

.

BAD TASTE IS JUST THE BEST XOXO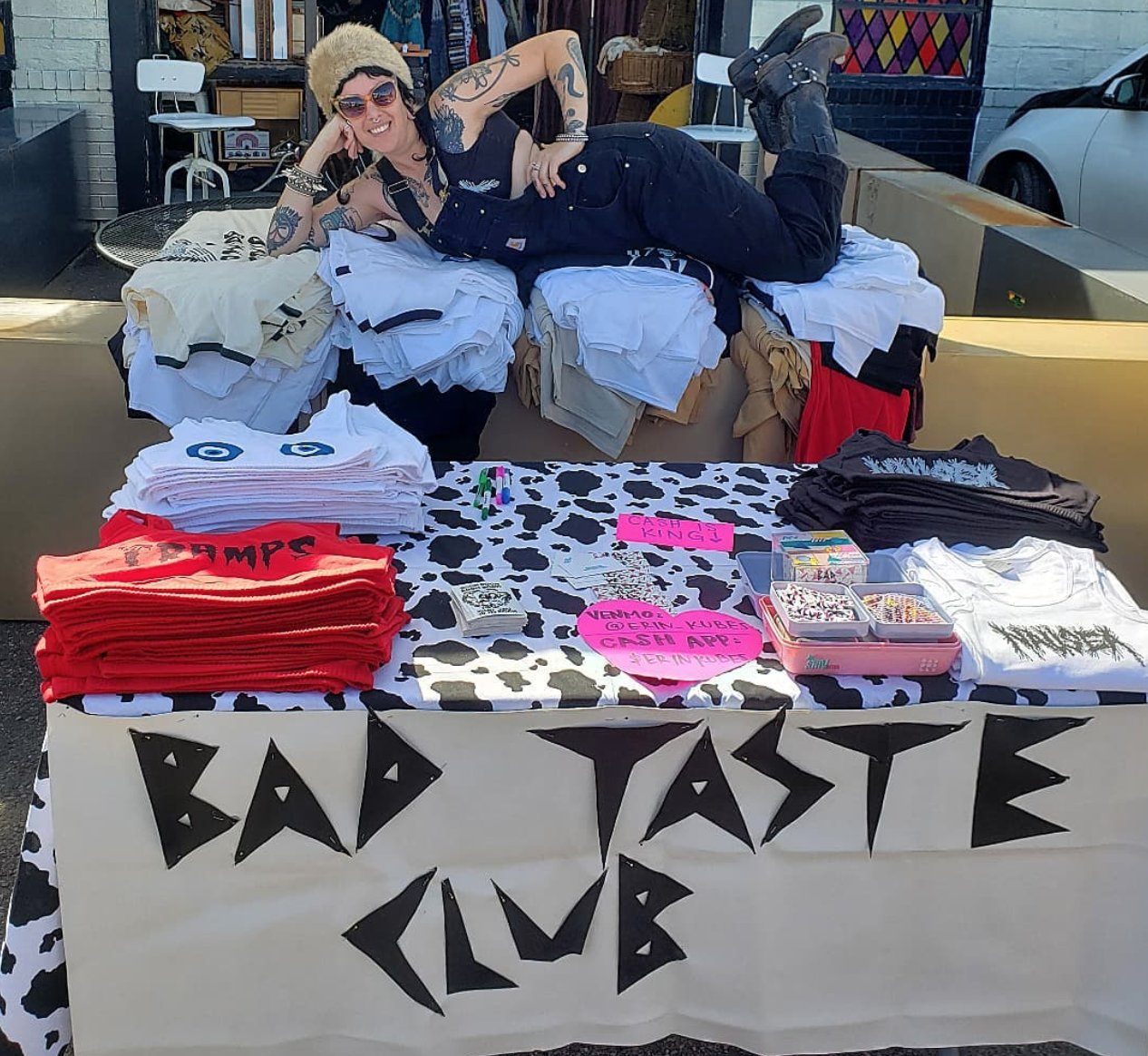 (CLICK HERE TO SEE MORE)

JUST DOING WHAT I LOVE AND MAKING SMALL RUN BOOTS OF THE BANDS THAT I LOVE

BASED IN NEW ORLEANS LOUISIANA
SOMETIMES ON THE ROAD

DO NO HARM, TAKE NO SHIT